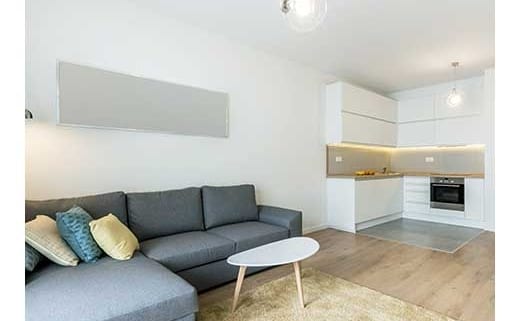 Apartment Lighting: Getting More for Less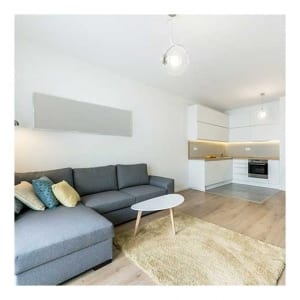 Something to think about when getting a new apartment is the lighting. It is not something that is always at the top of a prospective tenant's list, but apartment lighting can be something you're not happy with after moving in. You also might be sure how you can improve on it if it is bad. Sure, you can add floor lights or lights on end tables, but there are some other ideas that might help the situation even more. Here are some of the easiest solutions you can implement when it comes to improving apartment lighting.
Improving the Natural Light
The best way to improve light is to rely on natural light. You'll have to have an eye for it when you are touring apartments, but you can also still optimize the natural light that you do have. If you don't want any blinds or shutters you can take them down and store them for when you move out. If you would rather leave them up, be sure to leave them open during the day to maximize the amount of natural light.
Overhead Lighting
Most rentals have overhead lights and/or ceiling fans, but they might not provide enough light for your tastes. You can go to any hardware store and purchase your own new ones if you know how to safely install fixtures. These fixtures can stay up throughout your time in the apartment and come back down when it is time to move out. Just be sure that you can safely store the original fixtures and put them back up.
Amplify Light with Mirrors
While mirrors don't make their own light, they do reflect other light sources and can amplify the light you have available. They make rooms feel larger as well. If you can hang mirrors or reflective metal surfaces across from windows, natural light sources, or lamps it will help brighten up almost any room.
Small, Portable Lights
Many stores now sell small lights that can be placed almost anywhere via Velcro or command strips. These lights are great for being put underneath a counter or on a wall and can be turned on with a simple touch. The downside is that they run on battery power, so they are not connected to the electrical grid of your apartment. Still, they are good for ambiance and can be placed in any number of spaces. They are also great for closets.
Decorative Lights
A great way to make your apartment more festive is to hang decorative lights across the ceiling light Christmas lights. These can work best in bedrooms or hallways, but can also be strung up virtually anywhere. As long as you have access to a power outlet you can hang Christmas and other decorative lights all over the place.
https://www.apartmentsforus.com/wp-content/uploads/2019/02/1-2.jpg
520
520
travismiller
http://www.apartmentsforus.com/wp-content/uploads/2014/12/A4US11.png
travismiller
2019-09-03 14:30:16
2019-09-03 14:30:16
Apartment Lighting: Getting More for Less