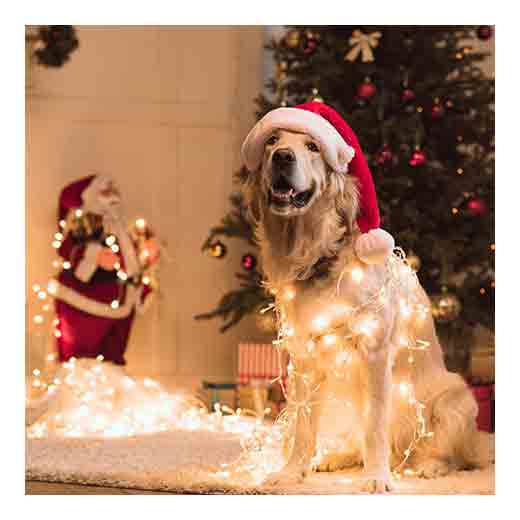 It's the one thing that annoys pet owners the most: the fur that spreads on every piece of furniture, every inch of carpet, like a disease. Some people refrain from wearing dark clothes in general because their pet's fur somehow lingers on clothing surfaces despite multiple tumbles in the dryer. What are pet owners to do? Luckily, these four easy tips can help you both prevent and clean pet hair, no matter your carpet.
Vacuuming is a given. Although you should at least vacuum your carpet three times a week to remove most pet hair, Home Guides provides a useful technique for gathering up all the hair into clumps, like leaves. To make vacuuming easier, they suggest, "raking your carpet with a rubber-bristled carpet rake collects the pet hair in clumps, so you can remove the hair by hand before vacuuming." RugCare.com adds another step to this process: if you powder baking soda over your carpet before you vacuum, it can help loosen up the fur, making the cleaning process much easier.
Similarly, News Press Now explains that some pet owners purchase pet beds for the sole purpose of limiting pet fur to a certain section of the apartment. If you get your pet a large enough bed, or a flat pillow, all you'll have to do is take it outside every once in a while and shake it out to prevent pet hair from spreading all over the carpet and furniture. Rugs can also act as a catch-all for pet fur. Carpet Keepers Inc points to this role when they write that if you place a rug along your pet's high-traffic area, it can both catch whatever dirt is on its paws and also the fur that falls off it when it moves.
Just remember, rubbery tools like rubber rakes and gloves can help you collect pet fur from the carpet, and catch-alls like beds and rugs can help prevent fur from spreading. Although there are no perfect solutions to cleaning pet hair from carpeting, these four tips will make pet shedding somewhat beside the point, and the pet hair a little less annoying.
https://www.apartmentsforus.com/wp-content/uploads/2018/08/Tips-for-Cleaning-Pet-Hair-from-Carpeting.jpg
520
520
admin
http://www.apartmentsforus.com/wp-content/uploads/2014/12/A4US11.png
admin
2018-12-01 05:00:58
2018-08-20 16:38:06
4 Tips for Cleaning Pet Hair from Carpeting