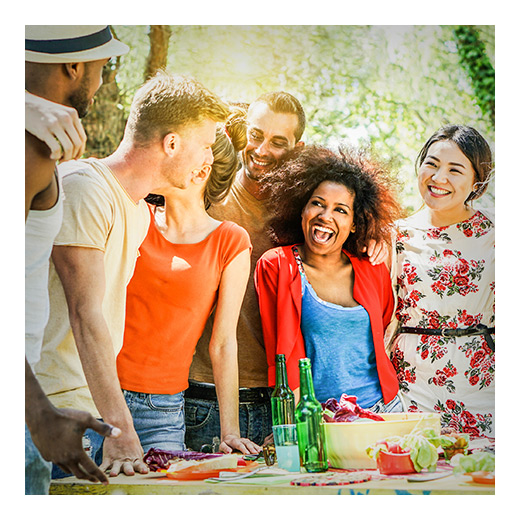 Moving into an apartment can be thrilling, exhilarating, and slightly frightening particularly if you're a first time renter. To celebrate the move, apartment warming celebrations thrown by family and friends are becoming more and more common. The following are several gift ideas that are great for people who rent apartments!
Gifts for Emergencies
Everyone should be prepared for emergencies. When coming up with gift ideas, a fireproof box along with a basket of emergency supplies is a good gift for practical people. The fireproof box will protect important paperwork and sentimental items in case of emergencies like fires, floods, and severe weather. And the basket of emergency supplies will come in handy in case of a power outage.
A wireless security alarm is also a pragmatic gift and, most importantly, offers some peace of mind. Some alarms activate when doors or windows are opened, others will turn lights off and on when the apartment is vacant. Prices vary from about $25 and up.
Other gift ideas for first time apartment tenants include gifts of convenience.
Who wouldn't like to relax on the couch while the floors are cleaned by robot vacuums? These vacuums, like iRobot's Roomba, clean at the push of a button and some can be scheduled to automatically run during certain hours of the day. There are various types to select from depending on what you'd like it to do and what kind of floor it'll clean. The price depends on these factors and the model that you choose.
Whether they'd admit it or not, a lot of people love singing in the shower. That means sometimes getting lost in song and losing track of time. Mull over the idea of gifting a shower radio with a clock display. With this gift, your friend can listen to their favorite songs, sing along, and be on time for work.
So long as you put thought into it, a good present isn't determined by the amount of money you spend. When considering first time renters, think of presents that will be useful and appreciated, and you'll be sure to gift good presents at the next apartment warming party you attend.
https://www.apartmentsforus.com/wp-content/uploads/2018/05/4-Apartment-Warming-Gift-Ideas.jpg
520
520
admin
http://www.apartmentsforus.com/wp-content/uploads/2014/12/A4US11.png
admin
2018-05-11 16:33:51
2018-05-11 16:33:51
4 Apartment Warming Gift Ideas