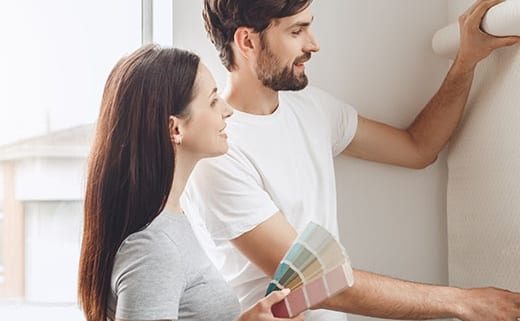 Apartment Decorating Ideas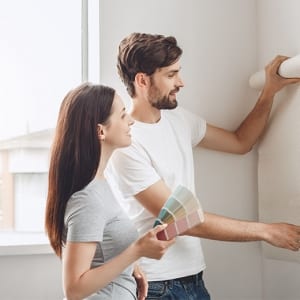 Walls are meant for decorating. In apartments they are a great way to make your place truly your own. Unfortunately, turning the walls of an apartment into Swiss cheese with a bunch of nail holes is a great way to not receive a security deposit back. Not everything that ends up on your walls needs a nail, however. There are a number of ways you can spruce up your place with a unique look without leaving a ton of marks on the walls.
Use a Pegboard
Pegboards come in a variety of sizes with dozens of holes that can be used to hang almost anything. You can even get a pegboard big enough to cover an entire wall! Whether you leave a pegboard the color you find it in or paint it ahead of time, it is a great way to make a place truly your own. With various hooks and other methods of hanging things a pegboard can also double as a storage space.
Try Velcro
Velcro is a great way of hanging small items with no mess and no holes in the wall. Just get a lengthy strip and put one side of it on the wall and the other side on your artwork. Not only will you be able to easily hang each piece this way, it makes it easy to move things around. Things can even stay more securely on the walls as well.
Strategically Use Bookshelves
Bookshelves can be used for more than just books. If you only have a limited amount of books the rest of the shelf space is a great place to display artwork, knick-knacks, and more. Inexpensive shelving is available from several retailers. Make your place unique by purchasing some and displaying models and more. You can find small items at dollar stores that work well as accent pieces.
Use Decorative Tape
Decorative tape is a great way to add accents to rooms without messing up the walls. It can come with a variety of patterns and is available for less than $5 per roll. You can even get solid colors and make your own patterns to create your own designs that will truly stand out. Best of all, when it comes time to move out, decorative tapes easily peel off the wall. It makes for less stress and no mess.
These are just a few of the ideas that keep your walls free of holes and help you make your space truly your own.
https://www.apartmentsforus.com/wp-content/uploads/2019/06/Walls.jpg
520
520
travismiller
http://www.apartmentsforus.com/wp-content/uploads/2014/12/A4US11.png
travismiller
2019-07-16 11:27:14
2019-07-15 11:29:52
Apartment Decorating Ideas