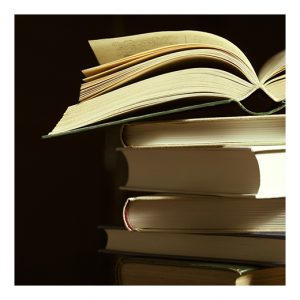 If this is your first time storing books, you might think the process will be as easy as storing anything else: pack them up in boxes and throw them on a shelf. But that's not exactly the case here. Books are delicate, sensitive to changes in their environments. Store your books with the confidence that they won't diminish in value.
Preparation
Clean. You might not think dust is a big problem, but it can cause covers to fade, lose texture, and damage their surfaces after books set for too long. Inspect all your books for dust and dirt.
After you clean, you may want to wrap any books with dust jackets in Mylar book covers. This thin, plastic material is actually sturdy enough to prevent most damages to book covers. Plus, in the future, if you spill something in the vicinity of your book, it won't necessarily ruin its cover.
Storage
The first thing you'll want to consider is the kind of storage unit you want your books in. Climate-controlled storage is best, since you will be able to not only monitor the temperature of the unit but also the humidity levels. Aside from that, you probably shouldn't store books in a unit without, at least, temperature-control, which makes the unit immune to major temperature changes (these units typically guarantee a range of temperatures for your storage: a range in Fahrenheit from about 50 degrees to 90 degrees).
Next, boxes, bags, or totes? If you use boxes, don't use secondhand boxes, especially if they contained items that typically emit an odor (food, leather, etc.). These odors will settle in books after a period of exposure.
Don't store in plastic bags. Not only can these produce gases after some time (which will settle in your books), but they also can trap humidity and water, forming a layer of condensation around your books. Bags can basically create the same environment as a humid basement.
Totes are usually okay for a few reasons. If the outside of the tote gets wet, the moisture won't sink through the tote to the books (like it would a box). Secondly, there is usually extra space in the tote, which would allow for some air circulation for your books. And, thirdly, you won't have to worry about the acid that some boxes contain yellowing the pages of your books.
Whatever you choose to do, now you have the information to store your books like a pro. Happy packing!
https://www.apartmentsforus.com/wp-content/uploads/2017/03/Tips-for-Storing-Books.jpg
520
520
admin
http://www.apartmentsforus.com/wp-content/uploads/2014/12/A4US11.png
admin
2017-03-24 13:06:53
2017-07-25 12:31:24
Tips for Storing Books